Difference Between A Mainland and Free Zone Company In UAE
UAE is a dream destination for many of us out there. There are many people amongst us who aspire to start a business or to make investments in the UAE, but are sceptical when it comes to deciding what kind of business to choose and how to go about.
You definitely need to have a very clear understanding and complete knowledge about the various types of business structures that are prevailing in the UAE; they are namely Mainland, Free Zone and Offshore types of business entities. And once you have had a thorough insight into the three types, you should decide that best suits the type of business that you are planning and the nature of your target audience.
Mainland and Free Zone being the two major and common business types in the UAE, here we will have a study and comparison of the two in this article.
UAE Mainland Company – It is an onshore company that is registered under the government authority of the concerned Emirate. The trade license is issued by the Department of Economic Development of the particular Emirate. 
The main characteristic of a UAE mainland company is the restriction-less trading opportunity, i.e., when an investor invests in a mainland company in the UAE, the company is authorized to trade in the UAE local market and outside UAE as well.
To incorporate this type of entity, as per UAE law, it is mandatory to have a UAE national (corporate or individual) owning a minimum of 51% shares and the remaining 49% of shares must be allotted to the other shareholder in the company.
UAE Free zone Company – Is formed within a special jurisdiction that comes under a particular Emirate. As of now, over 40 Free Zones are operating in the UAE as a whole. Free zone jurisdictions have their own regulations and have a government regulatory body called the Free Zone Authority.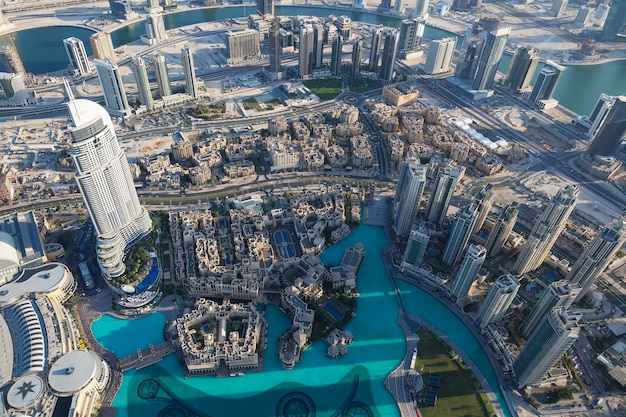 The Free zone Authority is in charge of trade license issuance. A UAE free zone benefits a 100% foreign ownership and tax concessions, without having to give out any of its shares. A free zone company is authorised to trade only within the free zone and outside the UAE.
The major differences between a Mainland and Free Zone Company in UAE are:
1. Ownership of Business
When a foreign investor, incorporates a Mainland Business in UAE, he will have 49% of the shareholding and the remaining 51% will be that of a local UAE national sponsor. A UAE National is mandatory in all mainland licenses either as a Local Partner or a National Service Agent.
Compared to the Mainland, a Freezone license is 100% owned by the expatriate. In a UAE Free Zone entity, the entire shareholding remains within the investor himself. There is no role of a UAE sponsor and not necessary to have one.
2. Scope of Business
A Mainland business is free to operate anywhere inside and outside UAE. There are no restrictions of operation.
But a Free Zone business faces certain restrictions of operations. A Free Zone type is permissible to do business and operate only within that particular Free Zone area and outside UAE. It cannot operate in other parts of the UAE market. 
Also Read: HOW TO CREATE A POLL ON FACEBOOK MESSENGER?
3. Office Space
There is a requirement of a minimum office space of not being less than 140sqft, when it comes to a Mainland business organisation.
The case with Free Zone business, is entirely different. There isn't any mandatory rule to have an office space for doing a Free Zone business. You can operate with or without an office space. Hence, virtual offices' concept is increasing with Free Zone businesses. Freezone Authorities allows the license holders to use a smart/flexi office usage but this restricts you on visa allocation usage.
4. Visa Eligibility
There are no restrictions connected with the Visa requirements of a UAE Mainland Company. The area or the premises, decides the number of visa requirements. To have a greater number of visas, the owner of the company needs to have a bigger workplace. An Electronic Quota is issued to every company by the Ministry of Labour (MOL) which shows their visas eligibility. Per 80 square foot of office space gives you the allocation of 1 visa.
Free zone companies have certain restrictions connected with visa eligibility. In ordinary cases, the number of visas issued ranges from 1 to 6. The UAE visa packages vary with the free zone jurisdiction. Issuance of more visas demands leasing out additional work premises.
5. Company Audit
For the UAE Mainland Companies, a Financial Audit is mandatory.
Whereas, the requirement of a Financial Audit for a UAE Free Zone Company, varies with the Free Zone jurisdiction. Certain Free zone jurisdictions are exempted from Audit preparation. Certain Free zone entities like FZE and FZCO should prepare a year-end audit.
6. Capital Prerequisite
The minimum capital requirements for a UAE Mainland company vary, depending on the legal structure of its business. 
When it comes to a UAE Free Zone Company, the Emirate in which the company is formed determines the minimum capital prerequisite. 
7. Approvals related to Business Setup
It is mandatory for UAE Mainland Companies to seek approvals from various government bodies like the Department of Economic Development, Dubai Municipality, Ministry of Labour etc.
Each free zone has a set of rules and regulations applicable to all the companies that are formed within the jurisdiction of that particular free zone. External approvals from government bodies and agencies that do not belong to the free zone are not needed for the free zone company setup.
There are a few points between these two jurisdictions that are similar, but they do have different role and purposes of doing a business. The above-mentioned points are the major ones, that you must consider when deciding between a Mainland or Free Zone entity. The business entity that you select plays an important role in deciding your business growth. So, only if you choose correctly the type of entity that suits your kind of business, will you succeed and see your charts grow.